For the perfect Venetian plaster application you must have the perfect tools. We work directly with Marmorino Tools to ensure that you have the most luxurious Venetian plaster walls in your life.
Designed to support all advanced plaster techniques, their tools are tested by the best artisans in the industry. A family based, historic company, they are focused and devoted to realizing, developing and improving ceaselessly specific tools for finishing that are calibrated to do work that makes you proud everyday. Imported from Italy, the tools and hearts of our team are 100% Italian. Marmorino Tools is always working to improve their tools so that together we can continue to revolutionize and provide space for exotic Venetian design in modern interior decorating.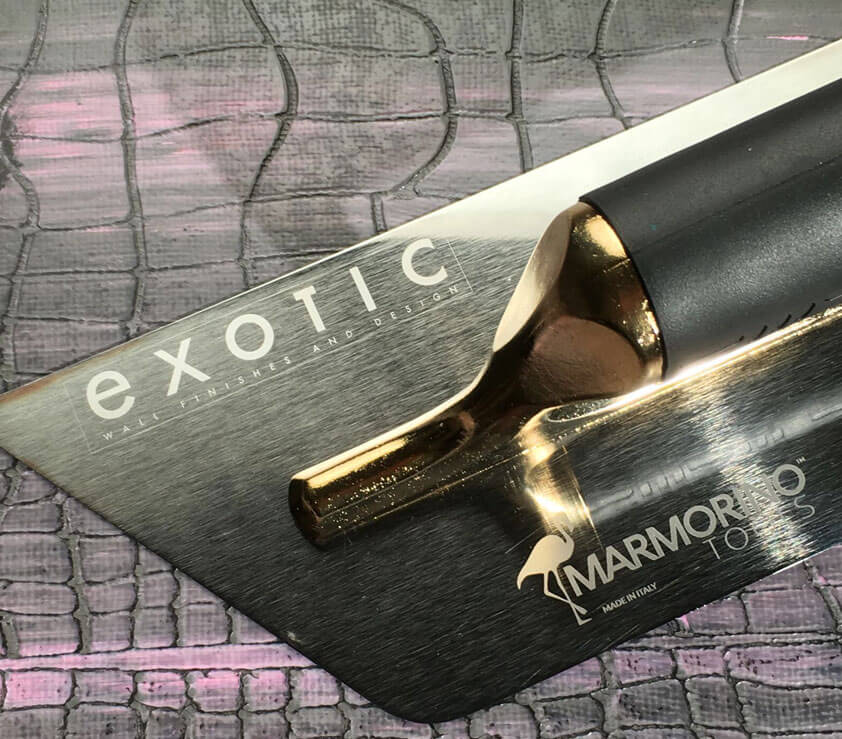 Venetian plaster has graced Kings and survived volcanic disaster. Older than the Romans, there is evidence of its use as far back 7,500 years ago.
Exotic Wall Finishes and Design has partnered with Marmorino Tools to develop the perfect customized Venetian plaster application tools for the creation of art walls. We use these tools in our own work and make them available to select artisans upon request. Contact us today to learn more.